Derecho Investigations now Licensed to Perform Investigations in South Carolina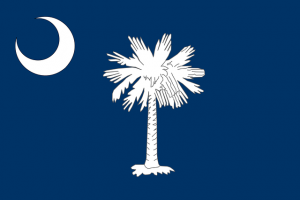 Owner Ron Mann is proud to announce that his firm is now licensed to perform all its duties in South Carolina (#D0003819). Beginning this week (December 20, 2020), Derecho Investigations is ready to start working on cases for South Carolina residents, business owners, and companies.
According to its mission statement: "Derecho Investigations assists all those who need investigative support, especially defendants in criminal cases, to ensure their rights are protected, and prevent violations. The average citizen requires our expertise to emerge unscathed. We are ready to serve, with our goal to provide consistently reliable research, accurate site surveys, personal security preparation and support, asset recovery, and resolve domestic issues."
Derecho literally means "right" in other languages, and they hope to be your right hand when it comes to supporting your family and business associates. Their ability to accurately identify security issues is well-known within the industry. They can consult on a variety of cases, excelling at ensuring your safety. Whether terminating a disgruntled employee, or checking the perimeter and interior security for your operations, they provide both technological and physical solutions for private homes, offices, stores, warehouses, and industrial locations.
With its new licensing, Derecho Investigation can extend its coverage to the entire region without interruption. To learn more, please visit their website at www.derechoinvestigations.com for investigative support, or www.dpsgus.com for VIP and executive security.
***
Derecho Investigations is a highly respected group of investigators with an unmatched depth of experience. While their offices are in the Charlotte metro region, they are now available to solve cases across the states of North and South Carolina and consult in other states.
If you would like an initial consultation by Derecho Investigations, please call our national toll free number. We can evaluate your needs and present viable solutions with our unmatched experience. Call us at (833) 377-4871 to schedule an appointment for your review.