Elder / Retirement Home

Get All the Facts With Derecho Investigations:
THE IMPORTANCE OF HIRING US TO SCREEN OUT POTENTIAL RISKS TO YOUR LOVED ONES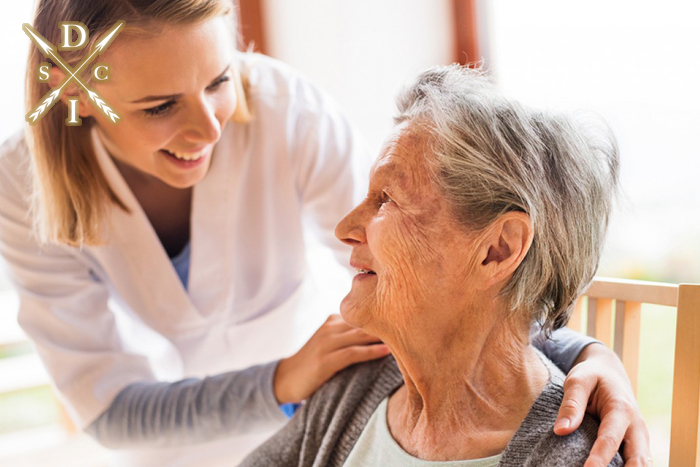 The safety and security of the elderly matters. Safeguarding them when they become unable to express themselves, or fearful, because of a new or unexpected living situation, is made more difficult. Sometimes the reason is distance, or inaccessibility, or you are simply unqualified to determine if the standard of care is being met. This is where Derecho Investigations excels. We are experienced in reviewing cases of elder abuse and finding out if your suspicions are correct.
"My father was invited to invest his life savings in a real estate venture which guaranteed a return. Thankfully, with a little research, we learned about the scam before it wiped him out."- TREVOR D.
Physical Abuse:
The most common type of elder abuse Derecho Investigations uncovers is physical abuse, both infliction of pain and punishment, and also neglect – when staff or providers withhold water, nutrition, exercise, interaction or amenities such as television or computer access. Many elderly are incapable or reticent to report abuse because they fear it will only escalate. By cooperating and allowing the torture to continue they place themselves at risk of medical complications, lower quality of life, and even serious injury or death.
Psychological Abuse:
Less noticed, but as prevalent, is psychological abuse. Elderly are often the targets of a subtler but no less deadly type of abuse where caretakers play on their lowered cognitive capabilities and loss of memory. Derecho Investigations has the ability to determine if a senior is being verbally and psychologically abused by their providers.
Sexual Abuse:
This is a more sensitive subject but one that must be raised. Elderly are often ashamed to mention that they have been violated. Sexual molestation and rape can occur when clients are unmonitored, or their caretakers have not been properly vetted. Derecho Investigation's owner has experience in both the military and law enforcement casework to discover and help prosecute such crimes so that our clients can be safeguarded.
Financial Scams:
Seniors are prime targets for every type of financial scam imaginable, and unfortunately, with unfettered access through the internet, individuals can remotely befriend, gain access to banking and online accounts, and steal from the elderly before anyone is wise to the scam. Derecho Investigations can provide the clients and their relatives with insight to put up a firewall so that scams are discovered and stopped before they have a chance to harm a loved one.
Taking Care of Those Unable to Safeguard Themselves:
We have methods to make sure that abuse is uncovered, and the client's rights are enforced. Call Derecho Investigations if you have any suspicions about providers, or just want to review a nursing home before placement.
Maintaining Confidentiality:
In addition to elder / retirement home issues, our private investigators handle a wide range of sensitive legal matters. Contact Derecho Investigations in Charlotte, North Carolina to conduct investigations relating to:
Blackmail
Extortion
Skip tracing
Business investigations
Criminal case reviews
Surveillance
Protecting Our Clients:
If you suspect there is a problem at your relative's retirement facility or with their living arrangement, please let us review your situation and give you some advice grounded in experience with elder abuse.
CALL Derecho Investigations: (833) 377-4871
to schedule a private consultation.