About Derecho Investigations
Ron Mann – Principal Investigator
Ron Mann has devoted his life to service through investigation. His background combines the stellar qualities of discipline, experience, and tenacity to solve even the most difficult problems. The typical private investigator comes from a background of the military, law enforcement or corporate security. Ron is that rare individual who has all three qualifications.
Military Service Background: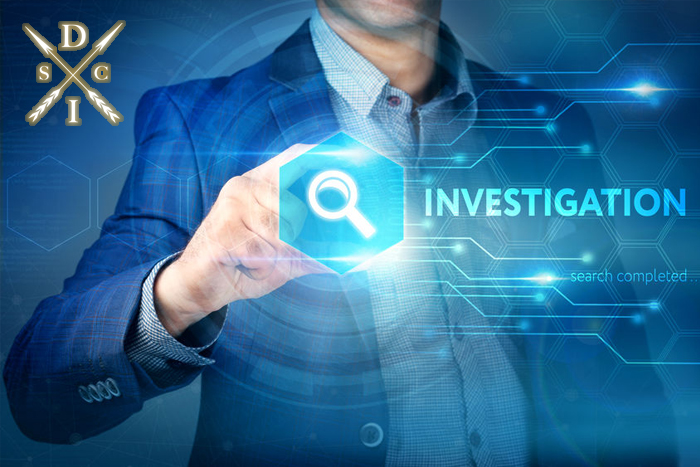 Having served as a Commissioned 1st Lieutenant/Armor – OCS, and prior as a Staff Sergeant, Ron Mann has an extensive, successful military career spanning ten years. He served as a Criminal Investigator for USACIDC, under which he investigated crimes against the US Army and its personnel; including threat assessments; security reviews; employee theft and protection; worker's compensation fraud. He conducted interviews and interrogations, as well as completed complex reports detailing his efforts and progress.

Additionally, he provided technical and tactical guidance, proper maintenance techniques and safety procedures for the maintenance of US Army helicopters. He also served as a combat veteran helicopter crew chief. During his tenure he was assigned to protect the Secretary of Defense travel team, and was the Executive Officer in the Louisiana Armor Unit 1/156th.
Law Enforcement Credentials:
As a Louisiana State Trooper, Ron Mann attended the nationally certified and Federally recognized academy. His duties included crime and crash investigation, interviewing and interrogation of subjects and witnesses, while maintaining safety and security of crime and crash scenes. He enforced all state and Federal laws, provided education, and other essential public safety services in all weather conditions. His reports for court proceedings were clear and concise. He also trained extensively in firearms, defensive tactics, and restraint techniques.
Criminal Defense Investigation:
Experienced on both sides of the court in the criminal justice system, Ron's abilities were honed beginning in the military (US Army CID – their internal FBI). He was called upon to investigate many crimes including homicide, suicide, rape, incest, serious assault and arson. As a State Trooper he conducted hundreds of crash investigations, narcotics seizures, and gave extensive court testimony. He believes that no one should be unjustly accused of a crime, and everyone is entitled to a strong defense. Having a legal background he knows how to navigate the court system, its records, and the other tax and property systems online.
Corporate Security:
Ron Mann maintains a strict professional ethic while completing complex investigations. One serious case involved a Vice President competing with his employer. Ron was able to track his movements and obtain the evidence necessary to terminate his employment and recover a generous settlement for his former employer due to the damage which had occurred. Ron employed close-in surveillance, disguises, pretexts, and more to get close to the subject and observe him speaking with a co-conspirator, gathering the information needed to seal the case.

Ron has worked many corporate cases which have had positive results for clients. His work ethic and skill set make him the prime candidate for helping companies uncover fraud and theft.
Education & Certifications:
2008 McNeese State University, BS Criminal Justice, emphasis on Political Science and Pre-Law.
Graduate of the John E. Reid School of Interrogation
OSHA mandated Plant Safety Training
HAZWOPER, level II certified
Basic HAZMAT safety course
Department of Transportation certified inspector for motor carrier safety
Trained in operation of all-terrain extending boom forklifts
Trained to operate all US Army tactical vehicles – HMMV to M1 tank
Transportation Worker ID Card (TWIC) certified
Maintaining Confidentiality:
Our private investigators handle a wide range of sensitive legal matters. Contact Derecho Investigations in Charlotte, North Carolina to conduct investigations relating to:
Blackmail
Extortion
Skip tracing
Business investigations
Criminal case reviews
Surveillance
Protecting Our Clients:
We also provide client protective services you may need during a high-profile investigation. We are highly trained in executive protection and can keep you safe if you are threatened during an investigation.
CALL Derecho Investigations: (833) 377-4871
to schedule a private consultation.