Disappearing From A Violent Partner Is Critical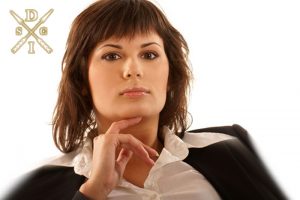 A violent or dangerous personal situation may require you drop off the grid, or mask your movements.
Sometimes there are events in our lives which precipitate the need to drop off the grid, to disappear, or at least become somewhat untraceable.
Our case involved a woman who was married to an abusive man, who also happened to be quite wealthy. They were headed towards divorce, but what the woman indicated to police was that her spouse kept making comments that it would be better if she died.
When a spouse says things like, I wish you were dead, take them at their word. These types of comments should not be said in jest. In our case, the woman decided it was too dangerous to stay in the home. While her husband was away, she took advantage of the absence, packed up and left without forwarding information. She rented an apartment, but because her home utilities were in her name, the new apartment, which was also registered under her name was added to the account list as another address.
The utility company automatically verified everyone at the addresses by sending an email. The husband got the email, and not only did he know she left, he knew exactly where she was living. She wasted a lot of time and money trying to undo the error.
If your living situation becomes dangerous and you need to leave, you may have to drop off the grid for a while. This is trickier than it sounds in today's hyperlinked world.
We will teach you how to relocate without being easily traced
We can show you techniques to mask your routines
If you suspect you are being followed we can show you how to evade a stalker
We advise consulting experts if this is the case. Derecho Investigations has the experience and background to teach you what you need to know to help you avoid becoming a victim of a violent crime.
Derecho Investigations can show you how to keep a spouse or partner from tracking your movements. Call us for help : (833) 377-4871 .